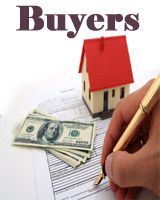 Buying a home, in general, can be challenging at times. If you're a single parent buying a home, it can potentially add another hurdle that must be overcome.
As a single parent you do not have the luxury of having dual incomes which means your household income is lower than it is for most families with dual incomes. If this is your circumstance, this can potentially make it more challenging to qualify for a mortgage which ultimately can impact your ability to purchase a home.
With this being said, it's important to always keep in mind some of the great benefits of owning a home as a single parent. Owning a home as a single parent provides self accomplishment, the opportunity to build equity, and also a home to raise your children in which maybe the greatest benefit of all!
So if you're looking to buy a home as a single parent, read on to find out some of the best tips for buying a home as a single parent. If you follow the tips below, you'll have a strong understanding what steps you should take and also what you should expect throughout the process when buying a home as a single parent.
Determine Whether Home Ownership Makes Sense As A Single Parent
The most important decision that should be made when buying a home as a single parent is whether or not home ownership makes sense for you or not. Owning a home is not for everyone and that is important to remember. Many single parents who are renting need to consider whether they should continue to rent or buy a home.
As a single parent, one of the most important considerations to make when determining whether home ownership makes sense is whether or not you want the responsibility of owning a home. As a homeowner you're responsible for tasks such as home maintenance and repairs. This is much different than renting an apartment or a home since the landlord is generally responsible for these tasks.
For example, if you're purchasing a home in an area that experiences cold and snowy winters, you'll be responsible for winterizing your home. This will include tasks such as snow removal, tending to your landscaping, and cleaning your gutters.
Another consideration to make when deciding whether owning a home makes sense or not as a single parent is the cost of renting versus buying. There are many reasons why real estate markets are different and one of the biggest reasons is the home values in an area. Depending on where you're located, buying a home may not be feasible because of the home values in your area while renting may still be affordable. It's also possible that the opposite is true and that home values are more affordable than monthly rent. Before you decide to buy a home as a single parent, you need to understand your local real estate market.
Maria Scors
eMail: mariascors@gmail.com
Call or Text me:973-610-1909
Website:
www.MariaScors.KW.com
Or:
www.MariaScors.KWRealty.com